Inland Empire Baptist Association Staff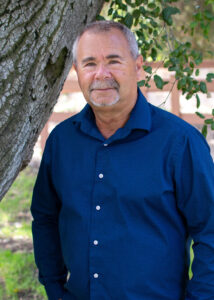 Deryl Lackey
Director of Missions
deryl@iesba.org
Deryl was elected as our Director of Missions effective January 1, 2006. A native Californian, he and his wife Brenda have five daughters, one son, and nineteen grandchildren. Dr. Lackey received his Doctorate of Theology along with a Masters of Religious Education from Bethany Bible College and Seminary. Before coming to the Association, he served as Senior pastor of churches in Bakersfield, Lake Isabella and Upland. He is active in denominational work and is currently on the Board of Directors for The Baptist Foundation of California.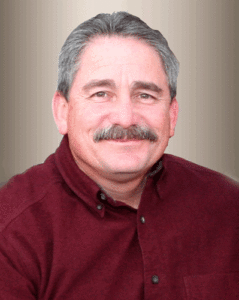 Claudio Medina
Associate Director of Missions
claudio@iesba.org
Claudio joined our staff February 1, 2008 as the Associate Director of Missions. Claudio serves our churches in the area of mission's involvement and community outreach events. He also works with our ethnic congregations and helps with new church starts. Claudio and his wife Gina have been married 30+ years. They have two grown children, Ben and Aurora who are both married, and 3 grandchildren.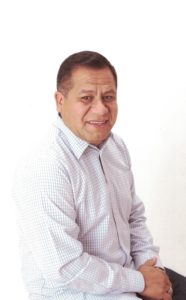 Juan Santos
Hispanic Leadership Development
juan@iesba.org
Juan Santos has been serving our Association in the area of leadership development. He came to this country as a young refugee from El Salvador and is on a mission to reach the nations for Christ through this state where most of the nations come. Before joining our staff, he served as a mentor for many pastors and church planters within the denomination. He and his wife Brenda have been actively serving several CSBC associations for the past 25 years. They have 2 teenagers. Currently he teaches at Gateway Seminary and is Senior pastor of New Life Church in Anaheim.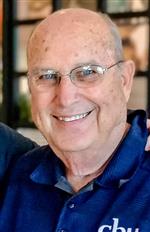 Bruce Hitchcock
Church Growth Strategist
brucehitch@msn.com
Dr. Hitchcock was a successful teacher and High School coach followed by a twenty-six-year career with a major publishing company. Bruce then concluded his full-time employment as Vice President for University Advancement at California Baptist University where he was a member of the University Executive Council. He was awarded the distinguished title of California Baptist University Vice President Emeritus. He has been a member of the following boards of Directors: The Evangelical Christian Credit Union, The California Baptist Foundation, Links International Southwest, Orange County Southern Baptist Association Foundation, and Haven Ministries. Dr. Hitchcock and his wife Carol live in Escondido, Ca. and have been married for 54 years. He holds a BS and MS from The Ohio State University and a Doctor of Commerce and Ministry, Honoris Causa from CBU.
Jerry Ben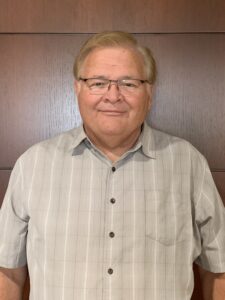 nett
Pastoral Care
revjbmbc@yahoo.com
Jerry was born and raised in Southern California. He is a veteran of the United States Navy. He is a graduate of California Baptist University and Gateway Seminary.He married Lynette in 1980. They have two grown daughters: Jennifer is a high school Language Arts teacher in Riverside Unified, and Melissa is a Registered Nurse at Redlands Community Hospital. They have two grandsons. They are now residing in Riverside. Jerry has served in various ministry positions since 1974. He has been a support staff member in the areas of Youth, Education, Recreation and Administration. He has served 24 years as a Senior Pastor. He served in Associational work for 5 years. He has led conferences and leadership development events. Through his various ministry experiences, God has given him a ministry to ministers. Using him in good times and rough times to better equip ministers to serve. He enjoys golf, woodworking, and fishing.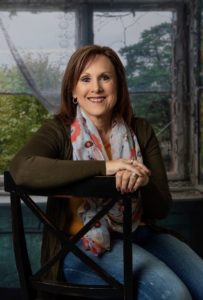 Brenda Lackey
Bookkeeper
brenda@iesba.org
Brenda Lackey serves our association staff as our receptionist and bookkeeper. Brenda and Deryl have been married for 36 years. They have 5 daughters, one son as well as 17 grandchildren. Brenda enjoys the opportunity of working along side of Deryl in the ministry.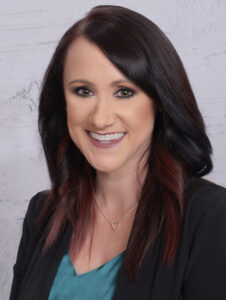 Angela Mantzey
Graphics Specialist
angie@iesba.org
Angela serves on our associational staff as the graphics art and design specialist. She graduated from California Baptist University in 2008 with a degree in Behavioral Science. Angela serves our association churches by making and printing flyers, creating logos, printing bulletins and more. If you need help with designing or printing, she would love to help you! Angela and her husband Tim have been married for seventeen years, have five children and attend The Well Church in Yucaipa.